CCA General Meeting / guest speaker Nic Bendeli
May 19, 2021 @ 7:30 pm

-

9:30 pm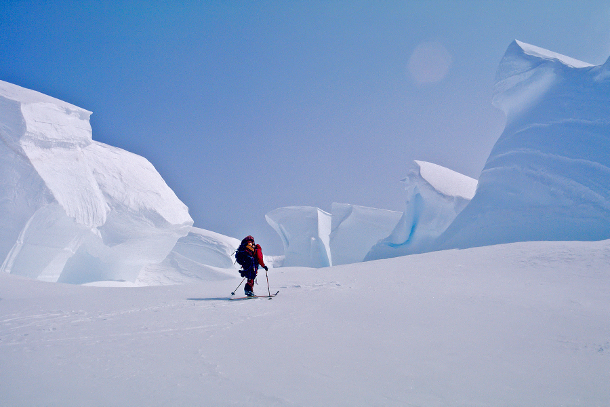 Come and hear a rundown of the CCA's recent activities plus general climbing news and points of interest, followed by our guest speaker presentation.
CCA members and non-members are welcome.
Dinner is available from The Limestone Kitchen at the Ainslie Football Club, providing a great chance to relax and socialise with other CCA members before the General Meeting starts at 7.30pm, in one of the meeting rooms upstairs from the dining area. A table in the name of CCA is booked for 6pm.
Guest speaker: Nic Bendeli – Two Alaska-Yukon Giants
A presentation by Nic Bendeli on attempts to climb two giants in the south-west Alaska/Yukon border. The climbs were undertaken by a small group, over two seasons (2002/2003), using mountaineering and ski mountaineering styles to summit. A world record was set from Mount Saint Elias.
Mount Saint Elias (also designated Boundary Peak 186), is the second-highest mountain in both Canada and the United States and stands on the Yukon-Alaska border about 42km southwest of Mount Logan. It is the highest mountain in Canada and is notable for its immense vertical relief. Its summit rises 5,489m vertically in just 16km horizontal distance from the head of Taan Fjord, off Icy Bay (Wikipedia)
Mount Logan is the highest mountain in Canada, and the second-highest peak in North America after Denali. Mount Logan is located in the Saint Elias Mountains within Kluane National Park Reserve in southwestern Yukon, and is less than 40 kilometres north of the Yukon–Alaska border. Due to active tectonic uplifting, Mount Logan is still rising in height. Its height was recorded via GPS min 1992, as being 5,959m (Wikipedia)
This presentation will be lavishly illustrated with old-fashioned optical slides.