The Dawn Wall – special CCA screening
October 29, 2018 @ 7:00 pm

-

9:00 pm

$20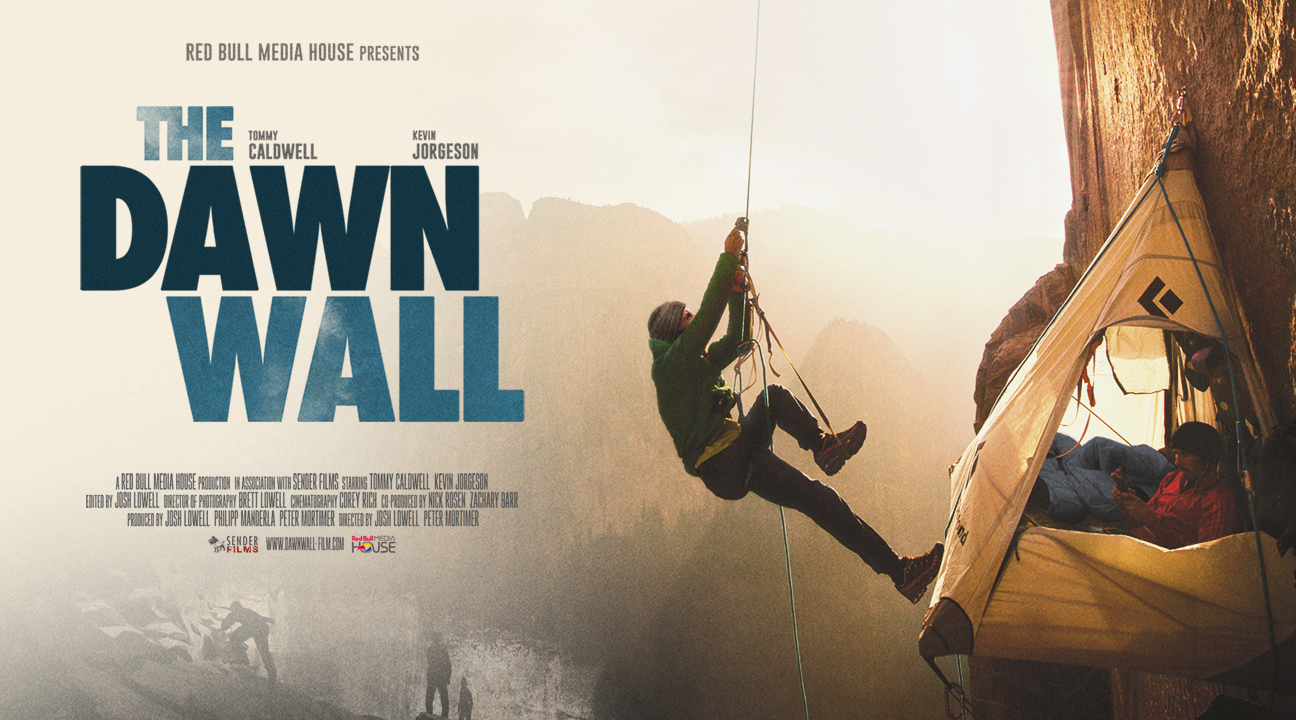 CCA has arranged a special screening of The Dawn Wall movie for its members and their family and friends. This special screening is scheduled for the day before the official public screening.
The Dawn Wall
In January 2015, American rock climbers Tommy Caldwell and Kevin Jorgeson captivated the world with their effort to climb the Dawn Wall of El Capitan, a seemingly impossible 3,000-foot rock face in Yosemite National Park, California. The pair lived on the sheer vertical cliff for weeks, igniting a frenzy of global media attention.
But for Tommy Caldwell, the Dawn Wall was much more than just a climb. It was the culmination of a lifetime defined by overcoming obstacles. At the age of 22, the climbing prodigy was taken hostage by rebels in Kyrgyzstan. Shortly after, he lost his index finger in an accident but resolved to come back stronger. When his marriage fell apart, he escaped the pain by fixating on the extraordinary goal of free climbing the Dawn Wall. Blurring the line between dedication and obsession, Caldwell and his partner Jorgeson spend six years meticulously plotting and practising their route. On the final attempt, with the world watching, Caldwell is faced with a moment of truth. Should he abandon his partner to fulfil his ultimate dream, or risk his own success for the sake of their friendship?
More than just a climbing movie, The Dawn Wall is an epic and inspirational story that will take you into the hearts and minds of the protagonists and is to be enjoyed by all.
Winner of The Audience Award at South By Southwest
Accepted into the Melbourne International Film Festival
Described by Variety Magazine as "A must-see"
100% on Rotten Tomatoes!
Tickets
Tickets are limited, so you will need to book and pay in advance.
Prices are
$20 CCA members
$22 students
$25 family and friends of CCA members
Booking process
Email the booking officer, Brian Mattick (see details below) with the number and type (member, student or family/friend) of tickets you need.
Pay via direct deposit to the CCA bank account:
Bank: Serviceone Credit Union
BSB: 801009
Account: 1064291
Please put your full name in the reference box on your bank's online payment form. This will show up on the CCA bank statements and we can identify who has paid.
You can purchase as many tickets as you like. First in, best dressed.
We will sell tickets on the night if we have any spare seats – but you are taking a big risk of missing out as we predict that tickets will sell fast!
Trailer